About Us
Leafy Place: Your Garden's Best Friend. Unearth inspiration and trusted gardening wisdom with us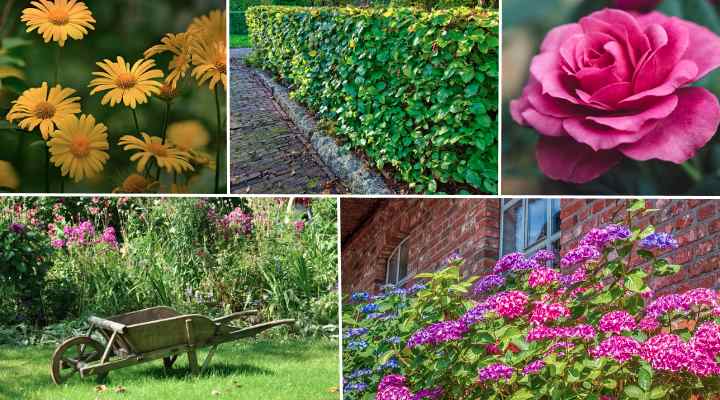 Welcome to our gardening haven, a place where green thumbs and budding enthusiasts come together to nurture the beauty of nature.
Here at Leafy Place, we're on a mission to serve you the best gardening knowledge, lots of inspiration, and everything you need to turn your garden dreams into reality. We are a small team of passionate gardeners and our mission is to share our knowledge and experience with you.
We are committed to providing gardeners of all skill levels with innovative solutions, fresh ideas, enlightening research, and down-to-earth advice. We firmly believe that gardens are more than just havens of beauty and sources of nourishment; they're life laboratories, inviting us to experiment, explore, understand, and reconnect with nature in all its splendor.
Our primary goal is to empower you with the confidence and trusted information you need to flourish in your gardening endeavors.
Our commitment to excellence in gardening has earned us recognition on numerous platforms, including The New York Times, The Guardian, National Geographic, Missouri Botanical Gardens, Real Simple, and more. These accolades reflect our dedication to delivering top-notch gardening content and our passion for nurturing the green world.
Explore our site for a treasure trove of gardening resources, from planting guides to landscaping ideas. Whether you're starting your first potted plant or designing an entire garden oasis, we're here to guide you every step of the way.
Meet your gardening team:
Jessica Nolan – Gardening Enthusiast, Plant Lover, Dirt Devotee
I'm your go-to gardening guru, and I'm here to spill the beans on all things green. I'm not just a writer; I'm a plant fanatic with a deep-rooted passion for nurturing nature. From coaxing life out of sleepy seeds to watching my garden flourish, I'm on a thrilling horticultural journey.
I'm all about native plants, eco-friendly gardening, and unlocking the secrets of organic cultivation. I firmly believe in working hand in hand with Mother Nature, creating vibrant garden ecosystems, and living a simpler, more self-reliant lifestyle.
When I'm not scribbling away or elbow-deep in soil, you'll catch me exploring the great outdoors, experimenting with innovative gardening techniques, or simply basking in the tranquility of my garden haven.
Join me in embracing the green world, and together, we'll nurture our gardens, celebrate life, and reconnect with the wonders of nature.
With muddy hands and garden dreams,
Jessica
Matthew Ward: Let's Talk Gardening
Hey there, I'm Matthew Ward, and I'm all about gardening. When I'm not knee-deep in soil or tending to my garden, I'm busy crafting words to share my passion for all things green.
Gardening isn't just a hobby for me; it's a way of life. I've spent years cultivating my own green haven, and with every season, I've learned something new and exciting. From the vibrant blooms that add color to my days to the thriving vegetable beds that fill my table, my garden is my sanctuary.
What I love most is the connection between sustainable gardening and our beautiful planet. I firmly believe that gardens are more than just pretty spaces; they're places of learning and discovery. They invite us to experiment, explore, and reconnect with nature in all its glory.
Through my writing, I want to take you on this journey with me. Whether you're a seasoned gardener or just dipping your toes into the world of green, I'm here to inspire and empower you. Let's explore the magic of gardening together, one word at a time.
So, if you're ready to dive into the wonderful world of gardening, let's get started! Join me on this green adventure, and together, we'll make your garden dreams bloom.
Happy gardening!
Matthew